A SHORT HISTORY OF FRACTIONAL OWNERSHIP – Part Two
Fractional Ownership real estate developments have been promoted as an alternative to outright second home ownership. For the consumer, this was a form of second home ownership, without any of the hassles or responsibilities traditionally associated with owning a second home, because all management responsibilities were assumed by a professional management company on the Owners' behalf.
Research in the United States concluded that many second home owners actually used their second homes for less than 6 weeks per year, so for prospective fractional purchasers, the product made excellent commercial sense, in terms of buying just the amount of time that they would actually use, with a resultant lower capital commitment, as well as the ability to invest in a share in a much more luxurious property.
Fractional Ownership projects have been undertaken both by Developers who have specifically targeted wealthy consumers as well as by some of the world's most prestigious Hospitality Brands such as St.Regis, Ritz-Carlton, Hyatt and Fairmont.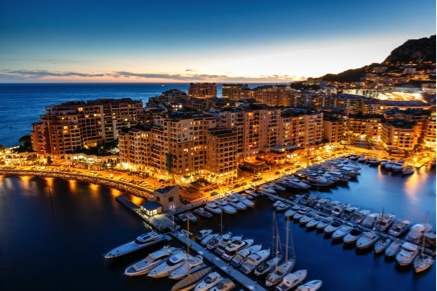 Fractional Ownership projects can be found in beach, golf and ski destinations, as well as urban projects in a number of the world's most famous cities such as London, Paris, New York and San Francisco. Sometimes these developments are stand-alone and sometimes they form a component of a high end, mixed use resort development.
Those projects which carry a luxury hospitality brand are usually termed "Private Residence Clubs" ["PRCs"]. They usually have a significantly higher price that non-branded offerings, reflecting not only the quality of the actual physical product, but also the extensive range of personalized "guest"-style services which are provided to the Buyers as a matter of course, as well as access to any related Hotel's facilities.
As previously noted, the concept of Fractional Ownership has been extended to many other products or sectors, including vineyards, racehorses, luxury recreational vehicles, works of art, canine pets and even to designer fashion items such as handbags! The fractional concept fits well with many of the aspirations and desires of affluent consumers seeking to express their individualism and savour the unique experiences that such offerings can deliver.
Fractional Ownership is a growing segment of the recreational real estate sector and whilst, in south-east Asia, it is like the mainstream recreational real estate market, still comparatively nascent, you can expect to see a number of new developments appearing in the next few years which will offer not only luxurious properties in first class locations, but also provide levels of service which have historically been absent within many of the resort developments brought to market within the last decade, especially those based upon a strata titled format.
More recently, purpose built Fractional Ownership developments have attracted consum­ers who can afford to purchase luxury second homes outright but have difficulty rationalizing the cost and inconvenience of a whole ownership investment in circumstances where their annual use of the property is measured in weeks or possibly, only a couple of months. A significant additional attraction for prospective buyers is the extensive amenities, high-quality furnishings and finishes, desirable locations, the sense of exclusivity, the provision of highly personalized guest services and a maintenance and worry-free lifestyle, offered by fractional projects.
The Fractional Ownership segment is still evolving and such evolution inevitably spawns an array of terminology or nomenclature which is peculiar to the industry. In order to assist consumers who are interested to learn more about Fractional Ownership, a number of key terms will be identified and defined within a Glossary which will be provided in a subsequent article.
Fractional Ownership offers many of the benefits of a traditional second home for but a fraction of the cost of outright freehold ownership and without any of the worries and concerns typically associated with owning a second home, such as security and property maintenance and repair. Fractional interest prices can range from as little as $50,000 to over one million dollars, depending upon the size of the fractional interest offered, the quality of the accommodations, the location of the resort and its specific amenities and facilities and the degree of luxury and range of services which are provided.